Puppet animation, animation of objects, clay animation and other variations from the extensive spectre of stop-motion animation techniques – every each one of them will be the focus of this year's AniFest. We will look at the magic of film puppet from authorial, technical as well as production point of view.
An unforgettable personality of this animation field is Jiří Trnka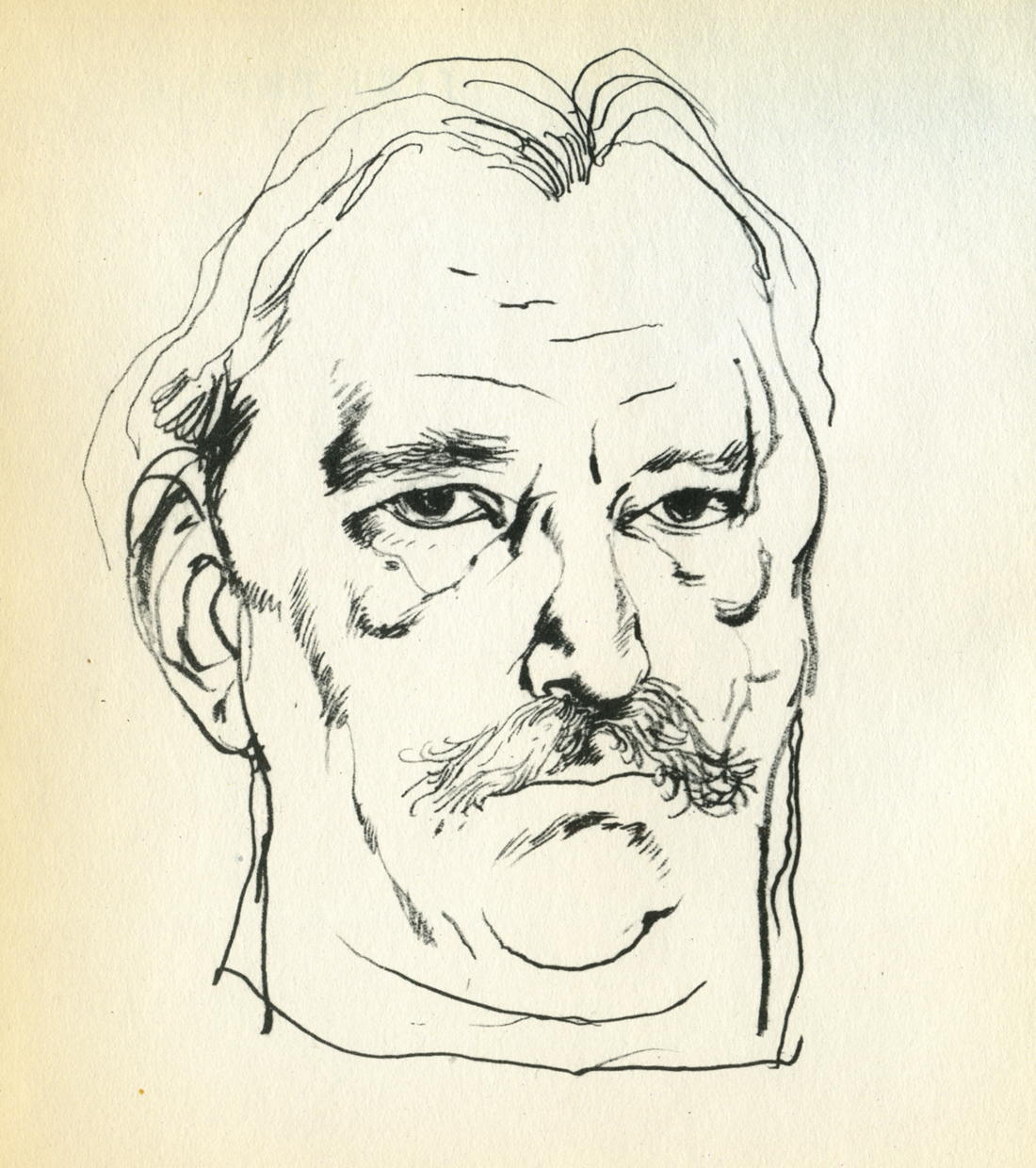 – universal artist, who would have celebrated 100.anniversary this year. We will screen his film from original 35 mm copies, the selection of them curated by the historian Michaela Mertová from Czech National Film Archive and accompanied by various lector's presentations. An exhibition in the Teplice museum will focus on the process of creating of Trnka's films and their puppet protagonists.
In the contemporary puppet production, one country excells recently – United Kingdom. AniFest thus invited famous historian and theorist Paul Wells and asked him to prepare a special programme dedicated to British stop-motion animation. His selection will be divided into three thematical units mapping  the developement of British stop-motion animation from 1908 till today. The actual and contemporary face of British animation  will be presented by the expected feature film from the Aardman studios.
An unique part of this year's puppet AniFest and British animation profile will be the double-programme of the honorary president Barry Purves (Screenplay, Achilles, Hamilton Mattress).
A selection of his author puppet films will be accompanied by a lecture on his inspiration sources and Purves will also reveal the "backstage" of his films by showing some very rare shots documenting the creation of his work.
Also other festival guests will give lectures on the broad possibilities of puppets, for example  Will Vinton (Academy Award for "Closed Mondays"), who reached perfection in clay animation and thus created his patented technique of clay-motion. Contemporary Czech puppet will be presented by director and designer Michal Žabka (Mrs. G). Špela Čadež, our Slovenian juror (Lovesick) will also talk about her non-traditionally designed puppets.
Not only puppet films but also their designers and developers will be present at AniFest. Representatives of world famous studios promised to come: Polish SE-MA-FOR (where films of such authors like brothers Quay, Suzie Templeton or Marek Skrobecki are produced), British MacKinnon & Saunders, creators of Tim Buton's, Barry Purves' or Wes Anderson's puppets, Laika studio, where Selick's Coraline was born and French company Sophie Roze, responsible for succesfull Joska's Snails.
---
New year has come and the ongoing preparations for AniFest 2012 are getting more and more interesting, so here are some backstage news we wanted to share…first of all, the jury is now complete! And we are honoured to announce that short and feature films will be judged by Will Vinton (US), Igor Kovalyov (Ukraine), Michal Žabka (CZ), Špela Čadež (Slovenia) and Pedro Serrazina (Portugal). The jurors for animated commercials, music-videos, TV and students films are: Ülo Pikkov (Estonia), Sulafa Hijazi (Syria) and Andrew Kavanagh (Ireland). And we are more than pleased to announce also the honorary president of this year's festival – this task was kindly accepted by famous writer, director and animator Barry Purves (UK). You can find more info about the jury in the About festival section.
And least but not last, when there's new category, there's also new jury – non-narrative and experimental films will be judged by Ivana Laučíková (SK), Martin Mazanec (CZ) and Martin Kaňuch (SK).
Year 2012 is a year of film puppet, because in February we will celebrate the centennary of one of the biggest puppet magicians Jiří Trnka. This year's AniFest will thus bring for example a retrospective of Trnka's films curated by Michaela Mertová from the National Film Archive,  an exposition of scripts, puppets and sketches from the archives of Jiří Trnka descendants or a retrospective of Japanese director and Trnka's pupil Kihachiro Kawamoto and another independent Japanese animator who is closely connected to Czech enviroment, Nobuhiro Aihara.
Puppets and puppet animation will be the focus of this year's festival and we will look at the phenomenon of film puppet from every possible angle. Paul Wells is preparing a large retrospective of British stop-motion animation and some of the jurors will also talk about puppets in their programmes (Michal Žabka, Will Vinton, Špela Čadež as well as Barry Purves).
Our Baltic mission is coming to its end this year – juror's presentation of Ülo Pikkov will thus accompany the retrospective of Estonian animation, the last one left after we've been to Lithuania in 2010 and in Latvia last year with Vladimír Leschiov.
Author of this year's visual and director of the festival spot is designer, animator and a student at the Prague Academy of Performing Arts Matyáš Trnka – you can get acquainted with his work for example at the DVD "From Year Zero" released by AniFest last year, where his short abstract film Absurp from 2009 was included. For the festival graphic materials, he uses an unusual technique of transluminated spirit paints and as a main component he chose the skeleton of a film puppet – the most important element, which however usually remains hidden to the viewer.
---
Short and feature-lenght films
Will Vinton (US)
Master of clay animation entered in history of animation with his patented method of Claymotion, unusual technique of animation of deformable material. With this technique he created for example  short film Closed Mondays, awarded by American Academy or feature-lenght Adventures of Mark Twain. His films are produced by his own company Free Will, which also works on cartoons or CGI.
Michal Žabka (CZ)
Graduate from Zlin Film School and Prague Academy of Performing Arts. In his first succesfull film Baballoon (1997) he already used his up untill now favourite technique – puppet animation. Following were Premmamals and very popular Mrs. G. Elaborated puppet animation was used also for his story in Car Fairy Tales. Other part of his work is composed of "computer puppet" – 3D animation, which he first tried in the pilot of the serie Fluffies, but completely finished was another TV serie Three little pigs, now broadcasting on Czech TV and awarded by various awards.
Igor Kovaljov (Ukraine)
World famous animator, director and artist has received many awards for his respectable work. An unmistakable style as well as atmosphere is characteristic for all his films ( Hen, his Wife, Bird in the Windows, Milch…). He is a cofounder of the famous Moscow studio Pilot. In 1991 he collaborated with Hollywood studio on their first feature The Rugrats Movie and directed the TV serie Aaahh!!!
Sulafa Hijazi (Syria)
One of the most succesfull representantives of the still unknown Arabic animated production. Besides animation she also works on live-action and documentary films.  She received many awards for the animated feature The Jasmine Birds (for example in Egypt, Russia, Iran, Netherlands and other countries).
Pedro Serrazina (Portugal)
Finished his studies in architecture because of his passion for animation and moved to London, where he graduated from the Royal College of Art. His first film Tale of the Cat and the Moon premiered in Cannes in 1996 and was awarded by 15 various international prizes. Besides film making, he also teaches at UCA-Maidstone or at Universidade Católica in Porto.
Music videos, commercials, jingles, student and TV films
Špela Čadež (Slovenia)
Director of original puppet films (Lovesick, Marathon), which were already awarded at various festivals. In spite of her relatively short career she is already known as succesfull modern author of unique and original puppet animations.
Ülo Pikkov (Estonia)
One of the representatives participating in our Baltic mission is a famous pupil of a famous teacher – Ülo Pikkov continues in the great tradition of Estonian animation in the steps of Priit Pärn. His works are varied when it comes to topics as well as to the techniques – he uses scratching, drawing and in his last film Body Memory (2011) also puppet animation. He gained fame with his films Bermuda (1988) or The year of the Monkey (2003).
Andrew Kavanagh (Ireland)
Founder and CEO of internationally respected animation company with 15 years of experience in the field of animation, screenwriting and film direction. The aim of the company is to create original animated content for various platforms in TV, PC games, aplication as well short author films. Andrew himself has written, produced and directed various key projects of the Kavaleer company.
Non-narrative and experimental films
Ivana Laučíková (Slovakia)
Ivana Laučíková graduated in animation at the Academy of Performing Arts in Bratislava, where she currently Works as a pedagogue. The film she finished her BA studies with, "Vedieť" (To Know), has won a special recognition award at the Italian festival Cineteca Bologna in 2000 and it was included in the official selection of the KODAK Talent 2000 at the Cannes Film Festival. Her MA film "NAZDRAVÍČKO!" (Cheers!), co- directed with Jozef Mitaľ, was awarded the national film award Slnko v Sieti 2006 in the category of animated film. She has contributed in various roles, ranging from acting, designing, animating to production, on films of several directors (Dnes mám prvé randevú/Today is my first date, directed by Boris Šima, Pik a Nik / Pic and Nic, directed by Martin Snopek). In 2006, she founded a company focused on animated film production and since then, she has worked on several projects as a producer (Fongopolis, dir. Joanna Koźuch, Posledný autobus/ Last Bus, dir. Martin Snopek, Rarach, dir. Ivana Zajacová-Laučíková, O sne a snehu/ Snow, r. Ivana Šebestová). "Štyri" (Four) by Ivana Šebestová, the first film finished and produced by her company, was premiered in December 2007. V současnosti je šéfredaktorkou časopisu Homo Felix, jediného tištěného periodika věnovanému animaci na území bývalého Československa.
Martin Mazanec (Czech Republic)
Martin Mazanec (born in 1981) studied sociology and film science at the FF UP in Olomouc. Since 2007, he has been attending the postgraduate programme at FAMU and in the same year he began to work as the main coordinator of the Festival of Animated Film PAF, Olomouc. He works as a curator in the field of presentation of motion pictures in galleries and in film. He assembled a translated monograph of Peter Kubelka (2008) and a catalogue of the exhibition Objekt Animace. Třetí smysl. / The Object of Animation. The Third Sense. (2009). He is the co-author of the publication Manifesty pohyblivého obrazu: barevná hudba / Manifestos of Motion Picture: Music in Colour (2010). His articles have been published in the magazines Cinepur, Homo Felix, Iluminace, Labyrint Revue and A2.
Martin Kaňuch (Slovakia)
Martin Kaňuch is editor-in-charge of the (print production) editorial department at the Slovak Film Institute. He is also a member of SFI's editorial council and coordinator of the Czech-Slovak Filmological Conference. Since 1998 he has been the chief editor of the filmological magazine Kino-Ikon. In addition, he is a dramaturge at the Four Elements film seminar in Banská Štiavnica, Slovakia. He has been involved in coordinating Art Film Fest's international short films competition since 2002.
---